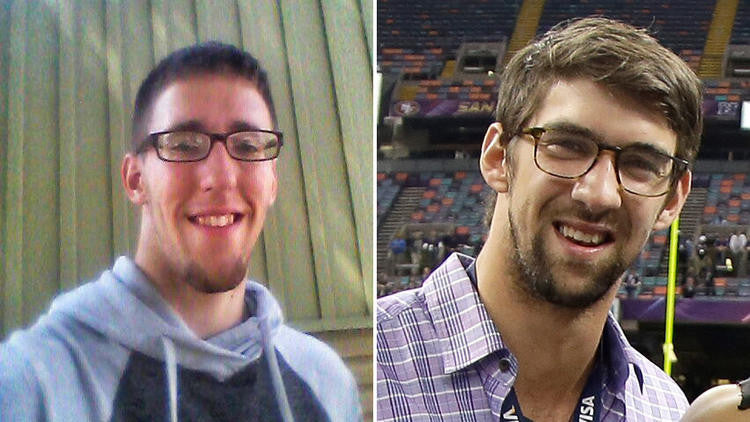 "I'm hoping to swim in the Olympics just like you someday." The story of Michael Phelps, a fan in Kansas and a Facebook post: https://t.co/vPiVdgC0h3 pic.twitter.com/qWFqXJf4K7 — The Baltimore Sun (@baltimoresun) August 29, 2016 A fan of Michael Phelps who has autism has inspired thousands of people after he told the U.S. swimmer about his aspirations to compete in the Olympics and be the first person in his family to go to college.More than 3,000 people have shared a message that 21-year-old Austin Levingston wrote to Phelps on the athlete's Facebook page earlier this month. The Kansas man congratulates Phelps...
---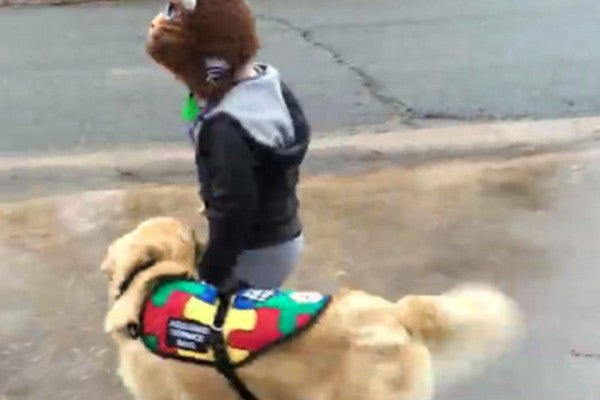 When a child has autism, he might struggle to make friends or not have any at all — but this little boy will always have one friend who will never leave him. He was out playing with his special dog, and kept wandering too close to the road ... but his loyal friend made sure that he never got too close. Autism dogs are dogs trained to assist children with autism, and keep them happy and safe at all times. The loving dogs are there to make sure the child doesn't run away or accidentally hurt themselves, and can be...
---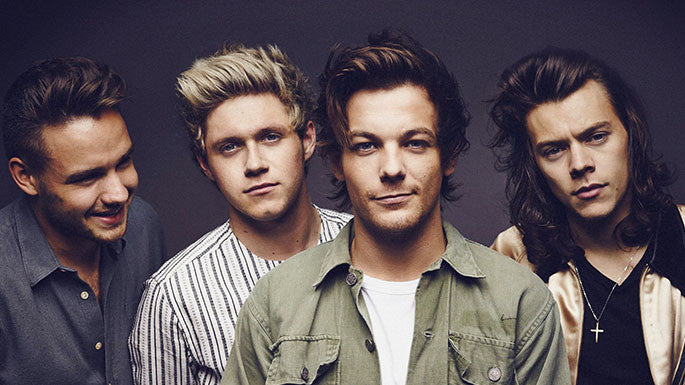 Many celebrities are known for their philanthropy work in today's entertainment industry. The boy band sensation One Direction is a perfect example of that. In May of 2014, they hosted and played in a celebrity charity soccer game at King Power Stadium in Leicester, England to raise awareness and funds for autism! Along with the members of One Direction (Harry Styles, Liam Payne and Louis Timlinson) others to play alongside them included Olly Murs and Piers Morgan!When all was said and done the soccer game raised over $450,000 (300,000 pounds) for autism charities including Irish Autism Action and UK Heart...
---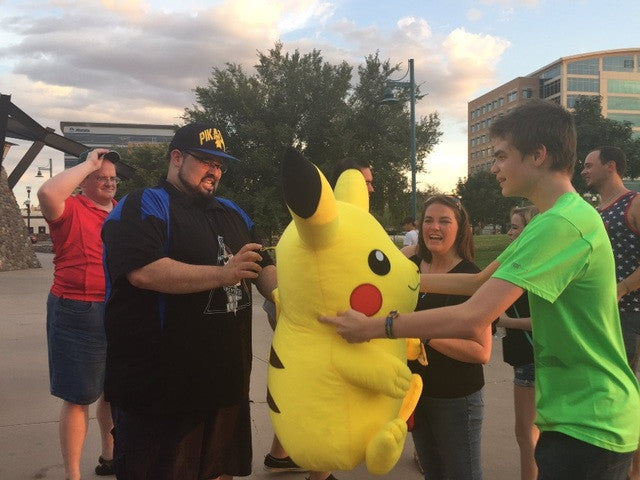 When an autistic teenager was bullied in America, Pokemon Go players gathered in a touching show of support. A couple of weekends ago 15-year-old Ty was playing Pokemon Go with his mother in Tempe Town Lake, Arizona, when two students began to squirt barbecue sauce at him and shout insults. Heartwarming! Dozens of strangers showed up to play PokemonGo w/ autistic teen who was bullied while playing last wk pic.twitter.com/i4TuFMF7yx — Raquel Cervantes (@RaquelABC15) August 1, 2016 Ty's sister Hope posted about the incident on the Arizona Pokemon Go Community Facebook page. She wrote: "My brother is the sweetest, goofiest,...
---
A Tennessee police officer has been snapped teaching a boy with autism how to perform push-ups in an attempt to soothe him.Bradley County Sheriff's Office has described in a Facebook post how officer Deputy Corey Loftis was called to the home of Cleveland mother Christy Richardson following reports her son Bubba was "severely agitated".The post claims Ms Richardson deliberately called police as she knew Bubba "loved officers"."When Deputy Loftis showed up, he was able to calm Bubba down and showed him how to channel his frustration by doing 'push-ups'," the post explains."Bubba was laughing before Deputy Loftis left, which at...
---
Top Sellers